Volunteering
Cultural Instructors (Tabunka Koshi)
People with knowledge of Japanese or foreign cultures who want to teach others about that culture can register. Registered instructors are introduced to schools and public facilities that are looking for instructors. Requests are emailed to applicable instructors, who check the details of the request and decide whether to accept.
Activities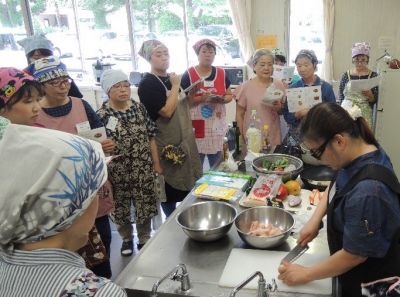 Cool Takasaki-Philippine Cooking
Local cafe owner Sheril Takase of Cafe Siesta in Ukechi-machi lead this class attended by 20 people at the Chuo Kominkan on Tuesday 25th June 2019. We prepared Chicken Adobo, stir-fried vegetables and pandan juice with tapioca.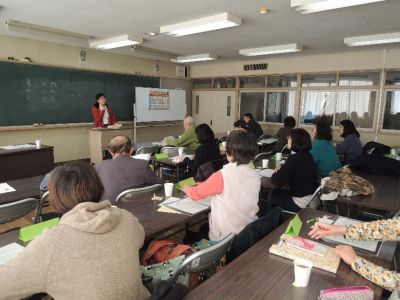 Korean Course
Culture Instructor Ms. Chonsuk Che taught students basic greetings and vocabulary as well as how to write Korean script in the Korean course for beginners that was held at the Chuo Kominkan between 8th January and 12th March 2019.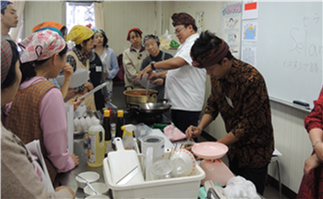 Cool Takasaki-Indonesian Cooking Class
On Monday 4th March 2019, Suhilo Kusuma, owner of Asian Cafe Takasaki (Ta-machi) taught 18 participants how to cook nasi goreng and other delicious Indonesian dishes.