The Takasaki International Relations Society works with people from around the world to create a peaceful and fair society by providing opportunities for people of different languages, cultures and customs to come together, exchange information and knowledge, and better understand one another.
Recent activities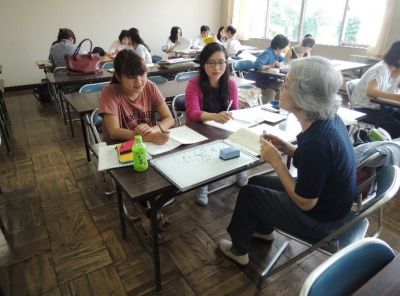 Japanese classes for foreigners
Japanese classes for foreigners were held at nine different times/days at 6 locations throughout the 2018/2019 fiscal year, with more than 300 students having the opportunity to brush up on their Japanese skills.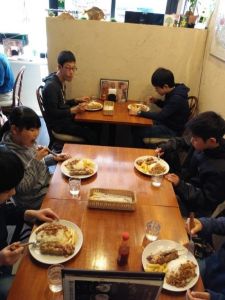 JIC Brazil Grill Lunch
On Thursday 28th March 2019, members of the Junior International Club held their final event for the year at Brazil Grill (Saya-cho). Members enjoyed Brazilian chicken, beans and rice, and had a fun time reflecting on their year of activities.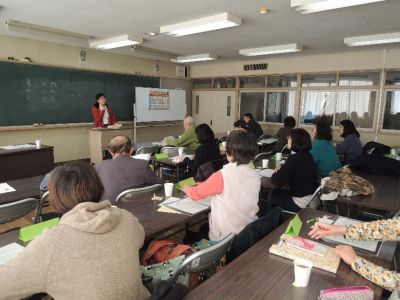 Korean Course
Culture Instructor Ms. Chonsuk Che taught students basic greetings and vocabulary as well as how to write Korean script in the Korean course for beginners that was held at the Chuo Kominkan between 8th January and 12th March 2019.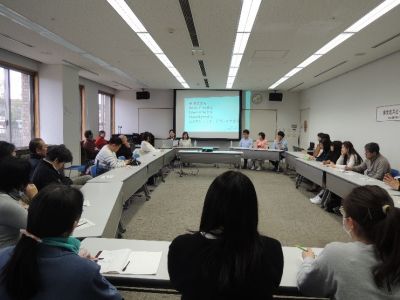 Tabunka Speech
On Sunday 10th March 2019, participants came to hear speeches given by guests from Canada, Vietnam, Indonesia and America. Everyone enjoyed asking lots of questions after the speeches were finished.