The Takasaki International Relations Society works with people from around the world to create a peaceful and fair society by providing opportunities for people of different languages, cultures and customs to come together, exchange information and knowledge, and better understand one another.
Recent activities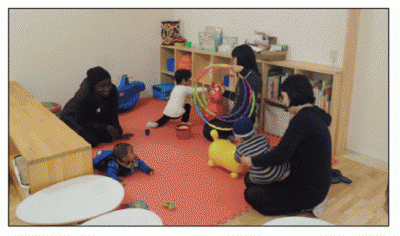 International Family Party
On Wednesday 14th December 2016, people with diverse backgrounds raising children in Japan came together to chat while their children played. The 15 participants enjoyed talking about their experiences.
Ikebana Class for Children
On Sunday 18th December 2016, children from the Junior International Club enjoyed trying their hand at traditional Japanese flower arrangement. They made a bouquet typical of the "oshogatsu" end-of-year season.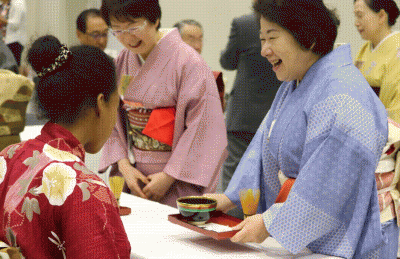 26th International Festival
The theme of this year's festival held on 16th October 2016, was "World Carnival in Takasaki". The venue was packed with more than 1800 participants who came to taste food from around the world, enjoy the stage performances and try out Japanese and foreign games and activities.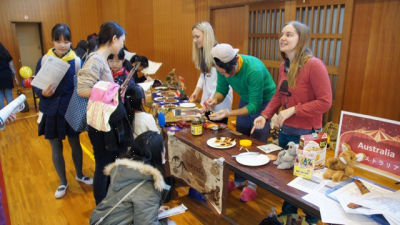 International Carnival
On Sunday 16th December 2015, members of the Junior International Club participated in the International Carnival organized by JOMO JET.