The Takasaki International Relations Society works with people from around the world to create a peaceful and fair society by providing opportunities for people of different languages, cultures and customs to come together, exchange information and knowledge, and better understand one another.
Recent activities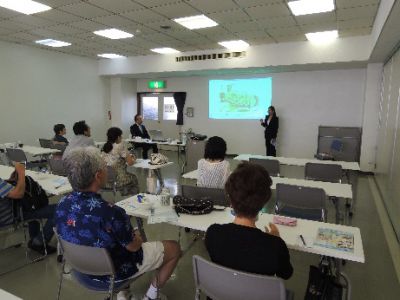 Tabunka Salon – Philippines
On Sunday 1st July 2018, Mary Grace from the Philippines introduced salon participants to the food, fashion and festivals of her home country.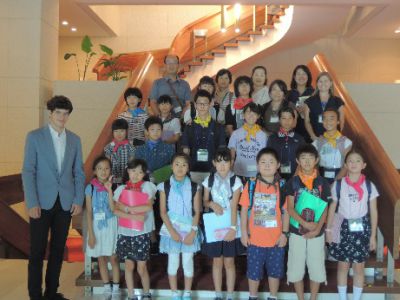 Visit to Czech Embassy
On Thursday 26th July 2018, members of the Junior International Club visited the Czech Embassy in Tokyo where they learnt about Czech culture, met embassy staff and enjoyed Czech honey and cream cheese cake.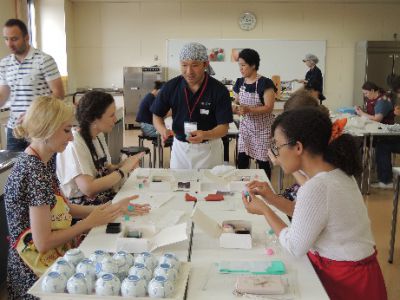 Cool Takasaki – Wagashi
Kei Miyazawa of Misyoan Japanese Sweet Store taught 12 foreign residents how to make beautiful wagashi inspired by flowers, the Star Festival and the Japanese summer on Saturday 21st July 2018 at Socius.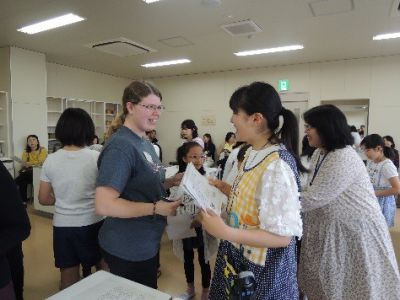 Junior International Club Activities
Members of the Junior International Club enjoyed listening to guests from Canada, the United States, France and England talk about their lives on Sunday 17th June 2018, at Socius. Afterwards they baked cookies and enjoyed international exchange.