The Takasaki International Relations Society works with people from around the world to create a peaceful and fair society by providing opportunities for people of different languages, cultures and customs to come together, exchange information and knowledge, and better understand one another.
Recent activities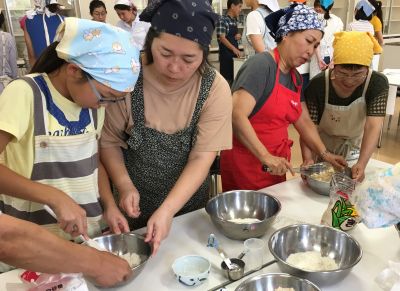 Sweets of the World Cooking(9/8)
【Socius】
Guests from Taiwan, América, Bangladesh and Vietnam taught 30 participants how to make sweets from their home countries, and then everyone enjoyed sampling the sweets while chatting.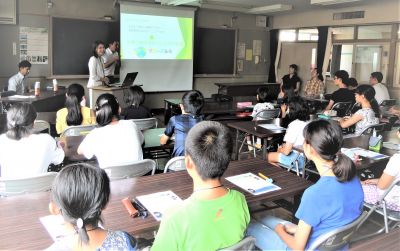 International Understanding Seminar for Children(9/1)
【Chuo Kominkan】
Junior International Club members listened to the presentation of two former members, Asuka and Kodai Uesugi. Asuka is an elementary school teacher, and Kodai a public servant in Tokyo. The members were able to think about their future careers and get hints for possible education routes to take.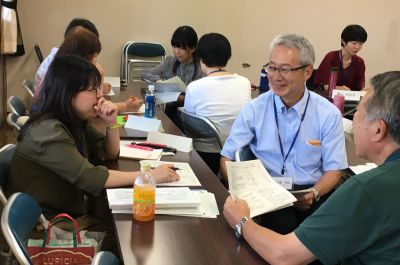 Children's Japanese Language Learning Support Training(8/24~9/14)
Twenty people attended a training course from 24th Aug to 14th Sept, for a total of 20 hours over 4 days. They learnt the basics of instructing foreign children in Japanese needed for school.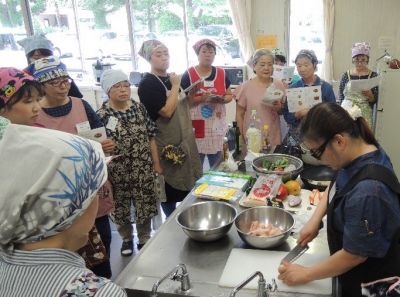 Cool Takasaki-Philippine Cooking
Local cafe owner Sheril Takase of Cafe Siesta in Ukechi-machi lead this class attended by 20 people at the Chuo Kominkan on Tuesday 25th June 2019. We prepared Chicken Adobo, stir-fried vegetables and pandan juice with tapioca.