The Takasaki International Relations Society works with people from around the world to create a peaceful and fair society by providing opportunities for people of different languages, cultures and customs to come together, exchange information and knowledge, and better understand one another.
Recent activities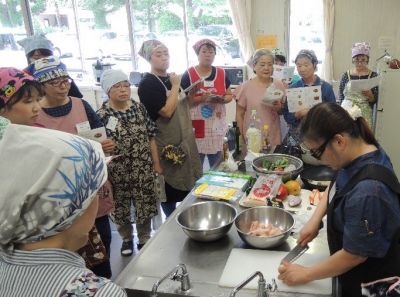 Cool Takasaki-Philippine Cooking
Local cafe owner Sheril Takase of Cafe Siesta in Ukechi-machi lead this class attended by 20 people at the Chuo Kominkan on Tuesday 25th June 2019. We prepared Chicken Adobo, stir-fried vegetables and pandan juice with tapioca.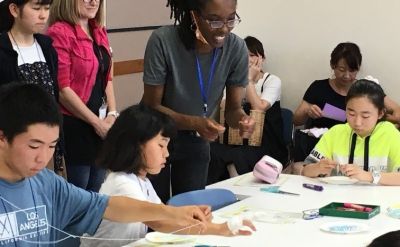 Junior International Club Craft Event
The Takasaki International Relations Society collaborated with JOMO JET members from Canada, the USA, New Zealand and the UK to hold a craft afternoon for the Junior International Club. It was attended by 38 children from local schools, and was the first event of the new fiscal year.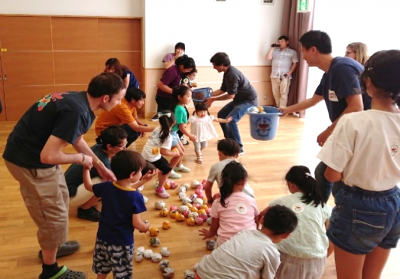 International Family Gathering
41 people from 13 families including 16 children participated in the International Family Gathering held on Sunday 23rd June at the Kita Kominkan. Participants enjoyed playing games that are typical of a Japanese sports day.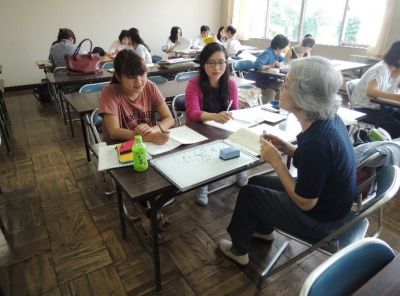 Japanese classes for foreigners
Japanese classes for foreigners were held at nine different times/days at 6 locations throughout the 2018/2019 fiscal year, with more than 300 students having the opportunity to brush up on their Japanese skills.