Activities
The Takasaki International Relations Society holds a wide range of events.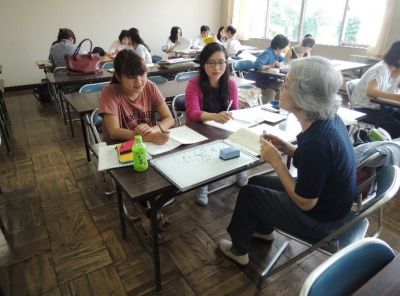 Japanese classes for foreigners
Japanese classes for foreigners were held at nine different times/days at 6 locations throughout the 2018/2019 fiscal year, with more than 300 students having the opportunity to brush up on their Japanese skills.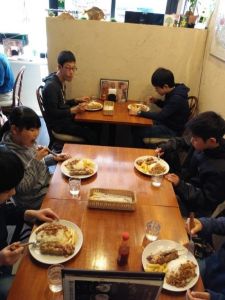 JIC Brazil Grill Lunch
On Thursday 28th March 2019, members of the Junior International Club held their final event for the year at Brazil Grill (Saya-cho). Members enjoyed Brazilian chicken, beans and rice, and had a fun time reflecting on their year of activities.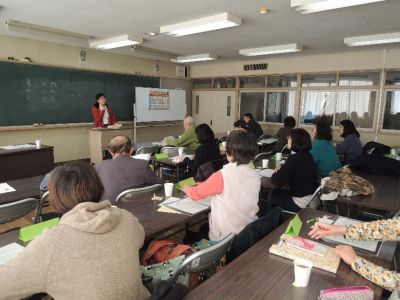 Korean Course
Culture Instructor Ms. Chonsuk Che taught students basic greetings and vocabulary as well as how to write Korean script in the Korean course for beginners that was held at the Chuo Kominkan between 8th January and 12th March 2019.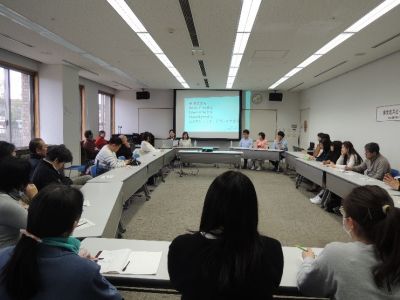 Tabunka Speech
On Sunday 10th March 2019, participants came to hear speeches given by guests from Canada, Vietnam, Indonesia and America. Everyone enjoyed asking lots of questions after the speeches were finished.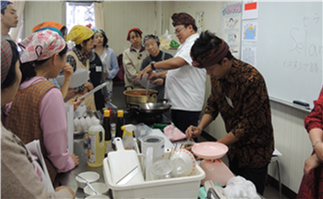 Cool Takasaki-Indonesian Cooking Class
On Monday 4th March 2019, Suhilo Kusuma, owner of Asian Cafe Takasaki (Ta-machi) taught 18 participants how to cook nasi goreng and other delicious Indonesian dishes.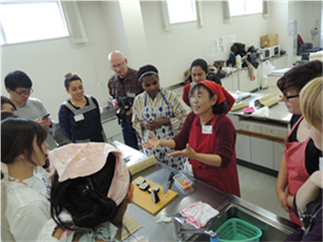 Cool Takasaki-Shinmachi Doll Festival & Decorative Sushi Making Class
On Saturday 2nd March 2019 at the Shinmachi Kominkan, 12 participants from Germany, America, Canada, the Philippines, etc.,  learned how to make sushi rolls in the shape of hina dolls, and enjoyed a stroll through Shinmachi's Hinamatsuri doll displays.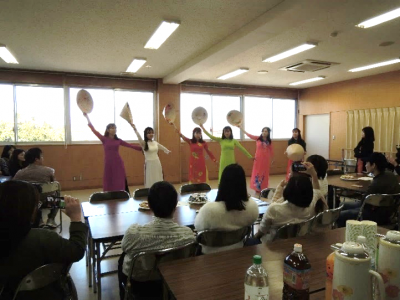 Vietnamese Exchange Party
On Sunday 24th February 2019, 57 participants from Vietnam and Japan came to Shinmachi Community Center to enjoy a cultural exchange including Vietnamese dancing, powdered green tea experience, Pho and sushi rolls, and quizzes and other activities.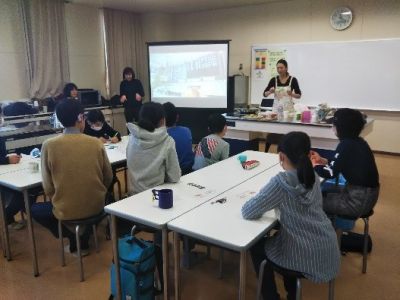 International Understanding Presentation & Tasting
On Sunday 17th February 2019, 28 members of the Junior International Club and their families came to hear School Nutritionist Emi Fukasawa talk about her work in Kiribati. Fukasawa also demonstrated how to cook her version of 'oyaki' using the leaves of a daikon radish. Everyone enjoyed the taste very much!