Activities
The Takasaki International Relations Society holds a wide range of events.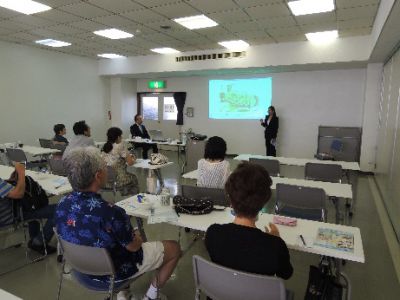 Tabunka Salon – Philippines
On Sunday 1st July 2018, Mary Grace from the Philippines introduced salon participants to the food, fashion and festivals of her home country.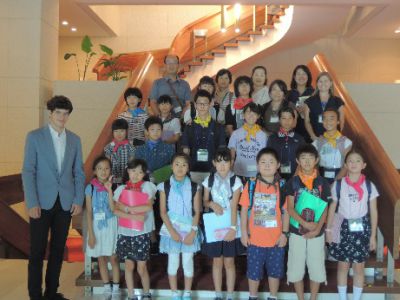 Visit to Czech Embassy
On Thursday 26th July 2018, members of the Junior International Club visited the Czech Embassy in Tokyo where they learnt about Czech culture, met embassy staff and enjoyed Czech honey and cream cheese cake.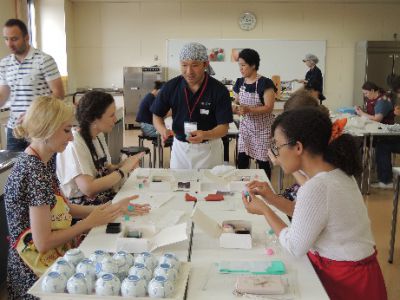 Cool Takasaki – Wagashi
Kei Miyazawa of Misyoan Japanese Sweet Store taught 12 foreign residents how to make beautiful wagashi inspired by flowers, the Star Festival and the Japanese summer on Saturday 21st July 2018 at Socius.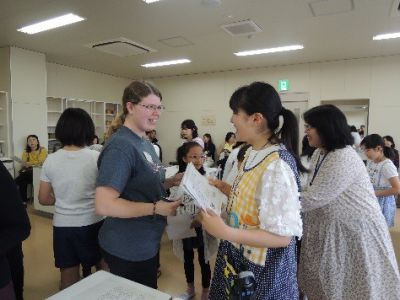 Junior International Club Activities
Members of the Junior International Club enjoyed listening to guests from Canada, the United States, France and England talk about their lives on Sunday 17th June 2018, at Socius. Afterwards they baked cookies and enjoyed international exchange.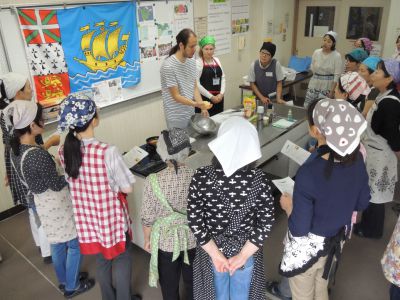 Cool Takasaki-French Homestyle Cooking
Due to the success of last year's class, the French Homestyle Cooking class taught by local baker Baptiste Vogenstahl was held again on 13th May 2018 at the Chuo Kominkan. Twenty participants learned how to prepare quiche, cake sale and amaretti.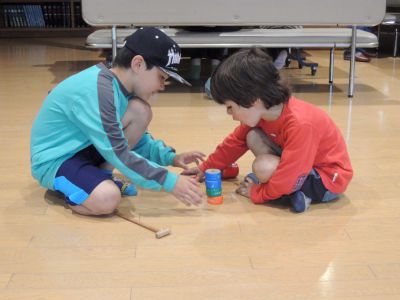 International Family Gathering
39 people from 13 families came to Kannonyama Camp Park Join Us on 13th May for our International Family Gathering. Despite the rain, participants enjoyed indoor activities including table tennis, origami, and traditional Japanese children's games.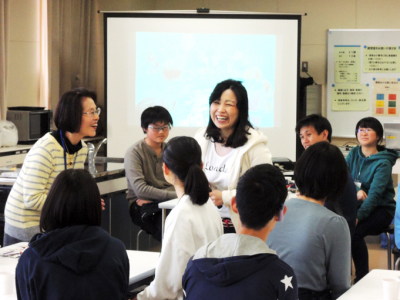 JIC End of Year Party
Members of the Junior International Club got together for one last event of the year on Sunday 28th March, at Socius. Foreign and Japanese guests spoke about their experiences, and everyone had a chance to speak about what they enjoyed best over the year.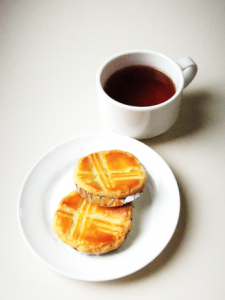 Cool Takasaki – French Sweets Cooking Class
On Friday 16th March 2018, 20 people came to try their hand at making Galettes Bretonnes with Tsolomotes Mashimo, one of our registered Tabunka Instructors. They turned out beautifully, and the herb tea Tsolomontes picked complimented their buttery, flaky taste perfectly! Tsolomontes sells her hand-made sweets at Toto-ya Tea Store in Ishihara-machi.