Mass vaccination center in Takasaki
You can get  your COVID-19 vaccination at this facility run by Gunma Prefecture.
*You can choose to get your COVID-19 vaccination at a facility run by your local municipality as well. The Prefectural Mass Vaccination Center might have more appointments available.
Who is eligible:  Gunma citizens, who are 18 years or older and have received their vaccine coupons issued by their municipality.
When you can get vaccinated:  June 21, 2021 – September 30, 2021 (Subject to change)
How to reserve your vaccination:  Via LINE only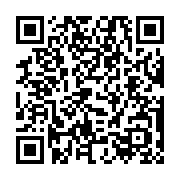 How to use LINE to make your appointment (YouTube video)
Vaccination facility:  G MESSE GUNMA  (Address:  12-24 Iwaoshi-machi, Takasaki)
For more details, please visit Gunma Prefecture website (use the translation function for English)